What's New and New Projects coming up !!!
12 th April 2021 – New addition to the business, operating out of the shop at 69 Morgan Street, Mount Morgan, Central Queensland- EMPIRE MILITARIA.  At the shop I will be stocking militaria for sale as well as my normal range of replica guns and military ordnance. The Facebook Social Media link from this website will link to Empire Militaria. Clicking here will also link to my Facebook page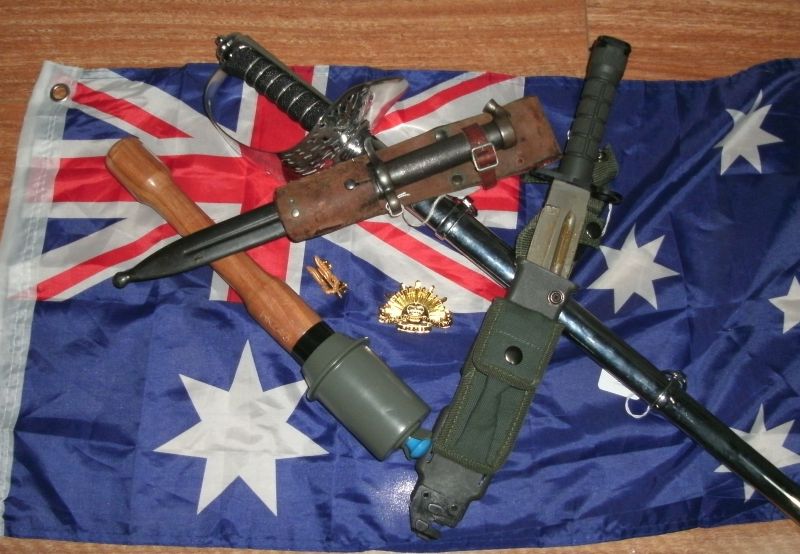 GREAT NEWS ….AS OF FEBRUARY 1ST 2021 – 31 Days to go !!!! ..ALL MY REPLICA MACHINE GUN RANGE INCLUDING DENIX AK47, MP40, STG44 . STEN GUN , THOMMY GUN , GREASE GUN ETC AND MY CUSTOM BUILT LEWIS GUN, BREN GUN, BAR ,  M2HB 50 CAL, MAG 58, GPMG M60 M1919A4 BROWNING 30 CAL MG, WILL BE ABLE TO BE PURCHASED WITH NO LICENSE IN QUEENSLAND ….EMAIL ME FOR FURTHER DETAILS …. GOT A JEEP OR DODGE WEAPONS CARRIER, FERRETT? , BREN GUN CARRIER ? YES YOU CAN BUY WITH NO LICENSE ..ORDERS BEING TAKEN NOW !!