What's New and New Projects coming up !!!
17 th May 2021 –
The long awaited DENIX
MG 34 replica Machine
Gun will arrive in our
wholesalers warehouse in late September shipment,
for shipment to my customers in mid to late October *
( * subject to any customs delays etc that may occur )
My Retail Price will be $ 1449.00 Including GST plus
courier freight at cost.
A 50 % deposit is required with balance payable
before dispatch.
Payment by Bank Deposit/ transfer or Credit/Debit Card ONLY
—– NO PAYPAL due to their anti my business policies.
Call me on 0417006591 or email sales@replicagunsandordnanceaustralia.com
Thanks
Eric
P.S No license for this replica in Queensland or WA, other states requirements vary. There are a few video reviews on you tube etc. Metal construction, 1:1 scale, timber butt , cock and click, folding bipod, sights etc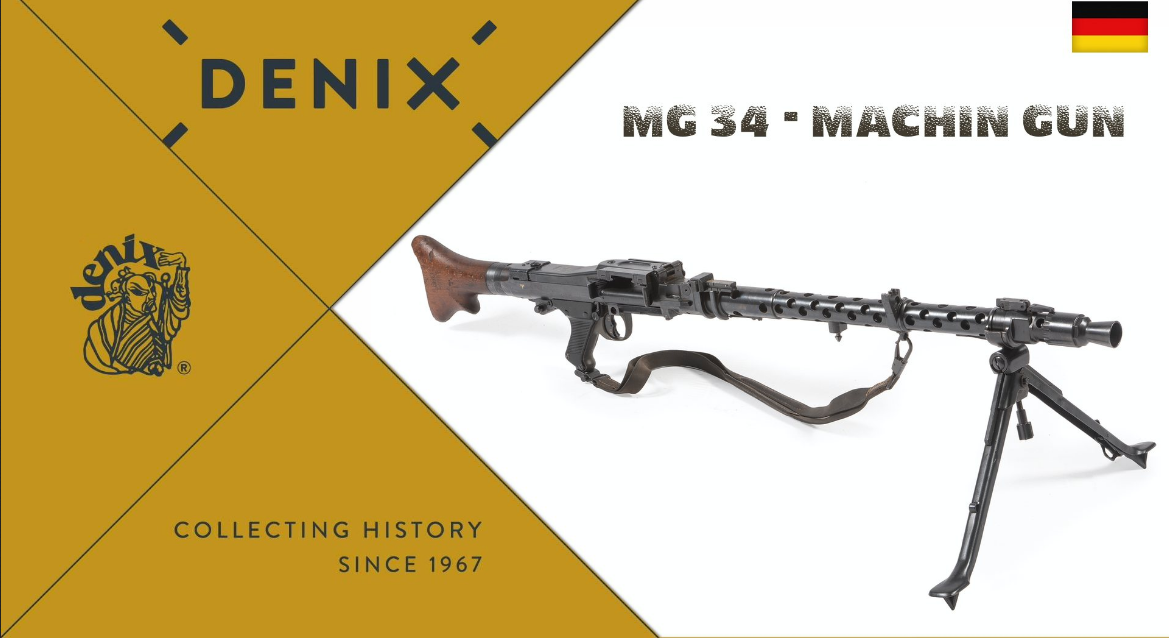 12 th April 2021 – New addition to the business, operating out of the shop at 69 Morgan Street, Mount Morgan, Central Queensland- EMPIRE MILITARIA.  At the shop I will be stocking militaria for sale as well as my normal range of replica guns and military ordnance. The Facebook Social Media link from this website will link to Empire Militaria. Clicking here will also link to my Facebook page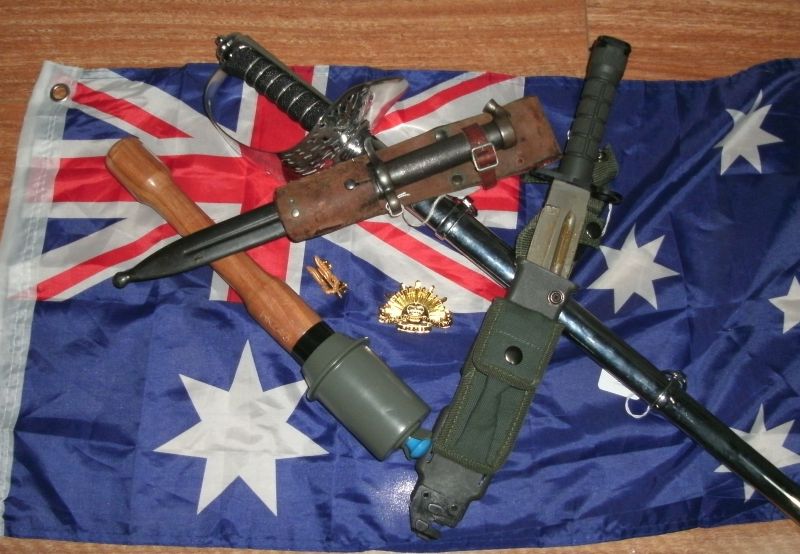 GREAT NEWS ….AS OF FEBRUARY 1ST 2021 – 31 Days to go !!!! ..ALL MY REPLICA MACHINE GUN RANGE INCLUDING DENIX AK47, MP40, STG44 . STEN GUN , THOMMY GUN , GREASE GUN ETC AND MY CUSTOM BUILT LEWIS GUN, BREN GUN, BAR ,  M2HB 50 CAL, MAG 58, GPMG M60 M1919A4 BROWNING 30 CAL MG, WILL BE ABLE TO BE PURCHASED WITH NO LICENSE IN QUEENSLAND ….EMAIL ME FOR FURTHER DETAILS …. GOT A JEEP OR DODGE WEAPONS CARRIER, FERRETT? , BREN GUN CARRIER ? YES YOU CAN BUY WITH NO LICENSE ..ORDERS BEING TAKEN NOW !!