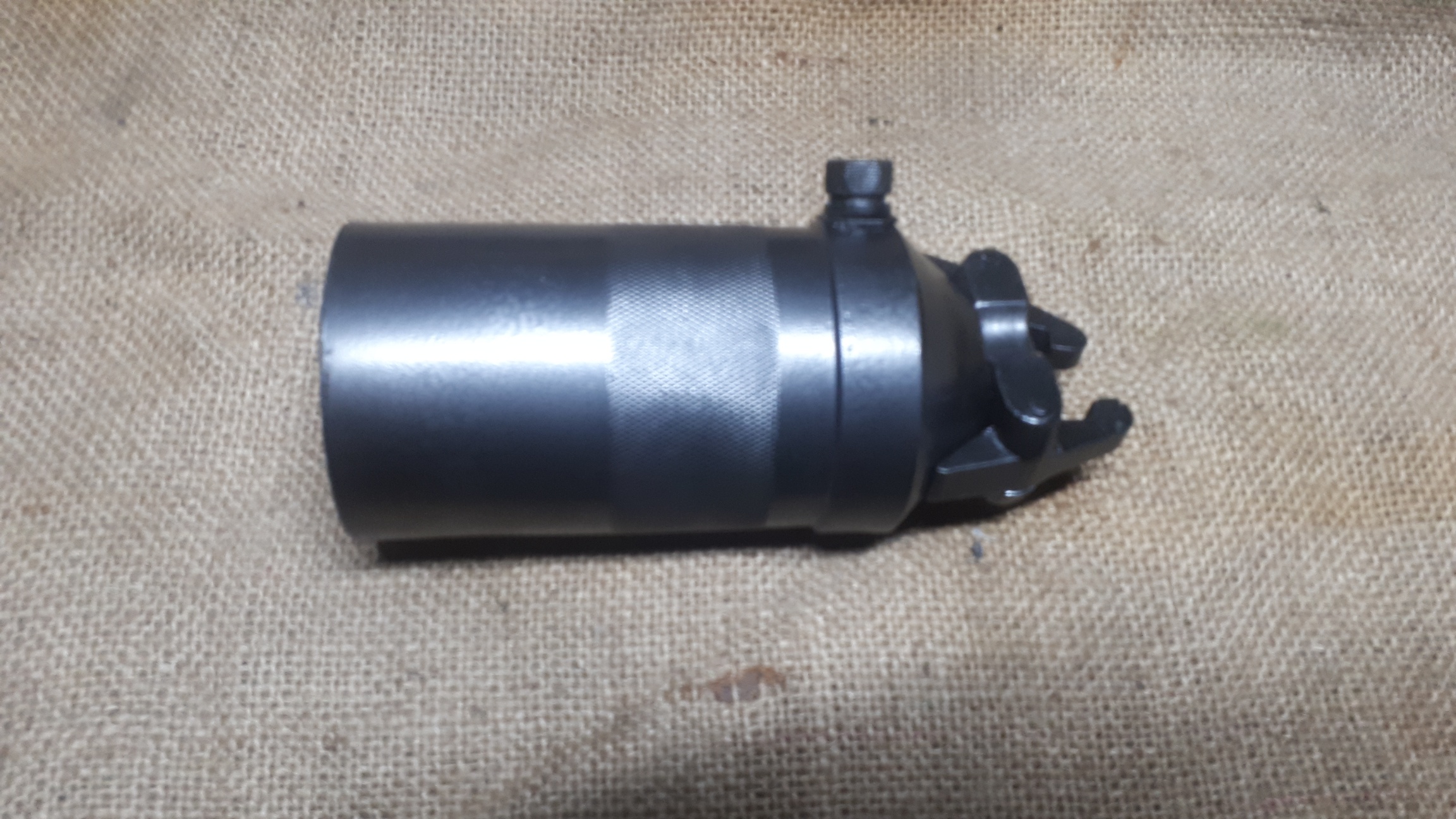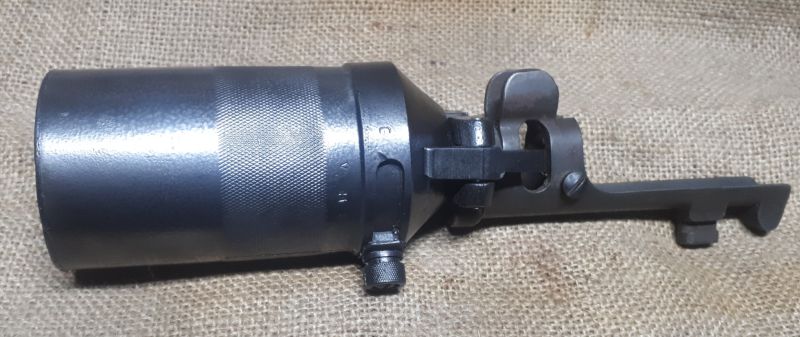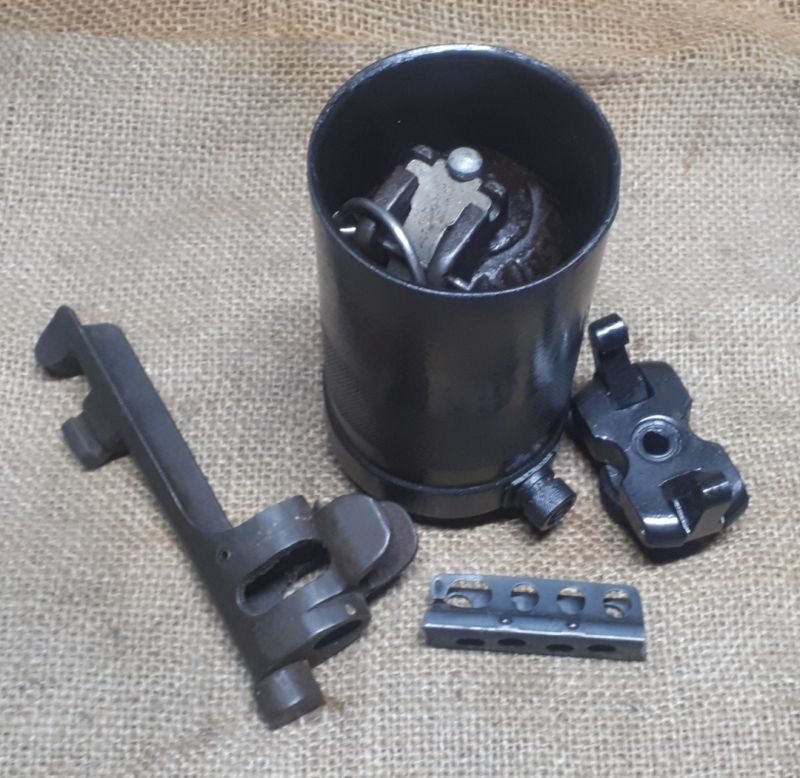 Lee Enfield Rifle Grenade Discharger Cup replica for the M36 Mills Grenade.  Cast in polyurethane resin from a mold of the original in my collection. With working clamp to lock onto the rifle. Will accept a grenade for display. $ 275.00 with Free Post  * NOTE replica cup discharger ONLY . No grenade or other parts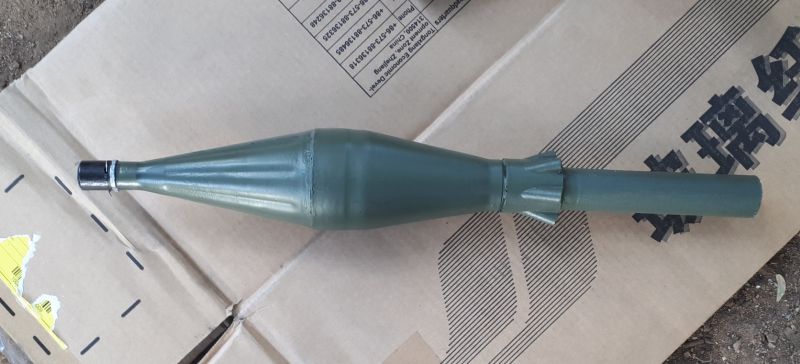 RPG 7 Rocket Propelled Grenade Launcher. Manufactured using real heat shield and Russian / Chinese Optics. Steel launcher Tube and Venturi, Laser Cut and engraved trigger assembly with resin front and rear grips. Resin Removable Rocket grenade. Designed as a visual training aid or Museum display…not designed for  rough field use
$ 1400.00 plus $ 90.00 freight NO LICENSE REQUIRED FOR THIS ITEM IN QUEENSLAND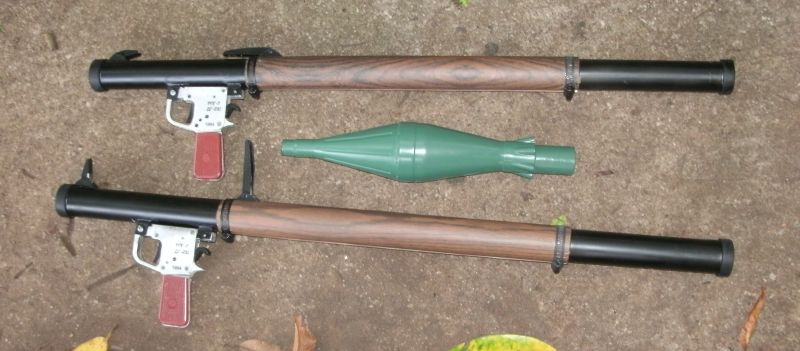 RPG 2 Rocket Propelled Grenade Launcher.  Steel launcher tube with reproduction heat shields. Laser Cut and engraved trigger assembly. metal folding rear and front  sight. Designed for visual identification and museum display, not rough field use. Removable resin rocket grenade.  NO LICENSE REQUIRED FOR THIS ITEM IN QUEENSLAND
$ 950.00 plus $ 50.00 freight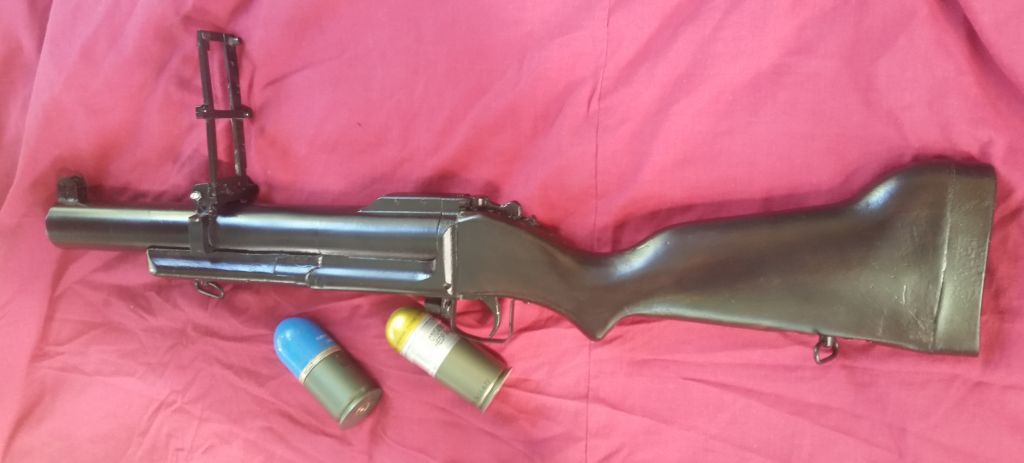 40mm M79 Grenade Launcher. resin with pvc hollow barrel end, metal trigger guard and sling swivels, folding rear sight assembly for display
40mm grenade replicas available on grenade page. $ 950.00 plus $ 50.00 freight
NO LICENSE REQUIRED FOR THIS ITEM IN QUEENSLAND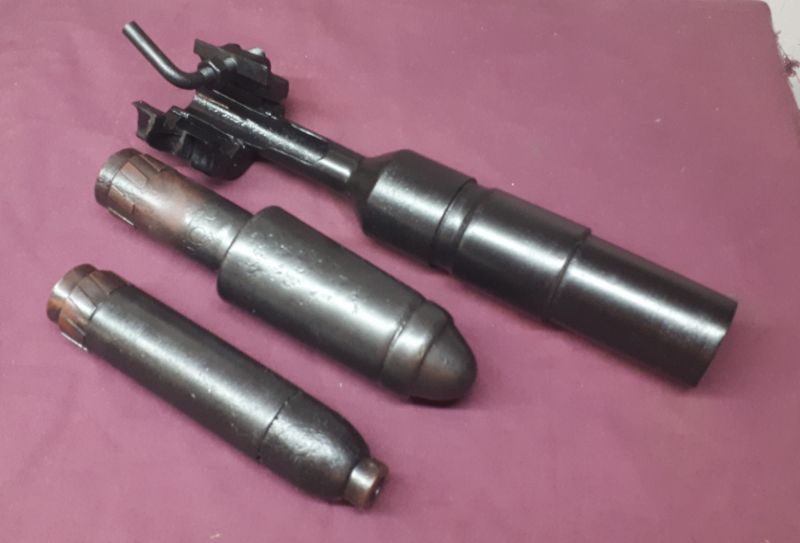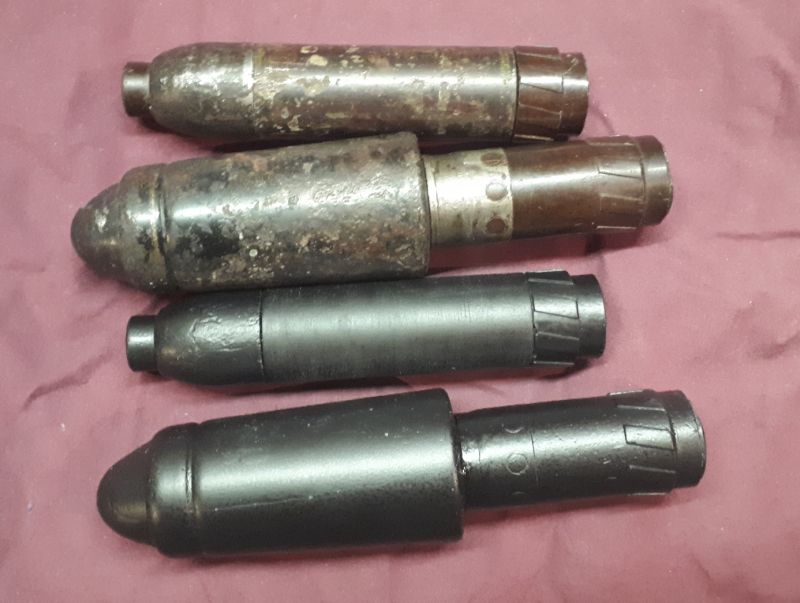 Replica WW2 German Rifle grenade launcher
for the K98 Rifle ( fits the Denix K98)
Launcher $ 195.00 ea
Anti Tank Rifle Grenade $ 85.00 ea
High Explosive Rifle Grenade  $ 65.00 ea
Complete set $ 320.00
all plus post
Rounds are cast in polyurethane resin from a silicone mold off the reals ones shown in the slide show. Painted realistically.
The Launcher clamp is manufactured from high density resin with a metal internal barrel tube to slide over the barrel , a working clamp to lock it onto the barrel . The grenade launcher barrel has been machined from high density PVC pipe , to the same profile as the real relic launcher in the photo. A  very light weight but durable replica , grenade rounds can be inserted for display. Note – the relic launcher and inert grenades are not included or for sale .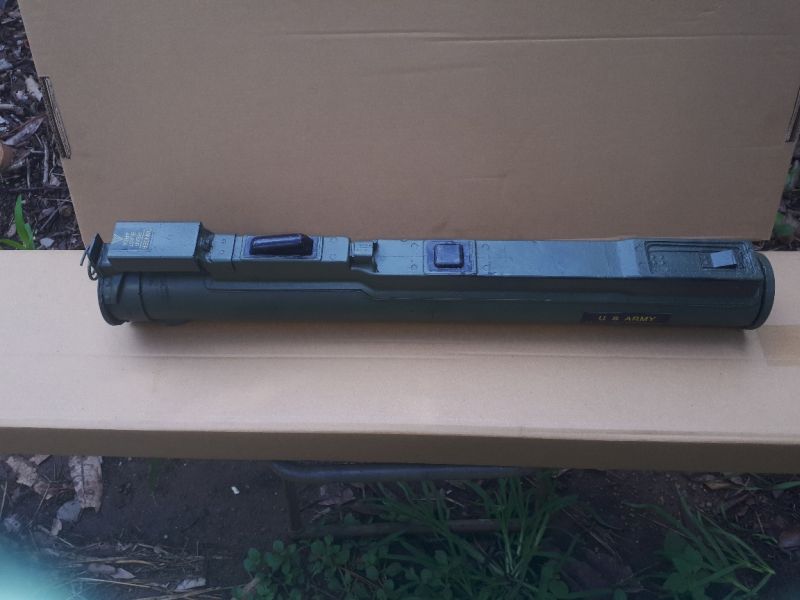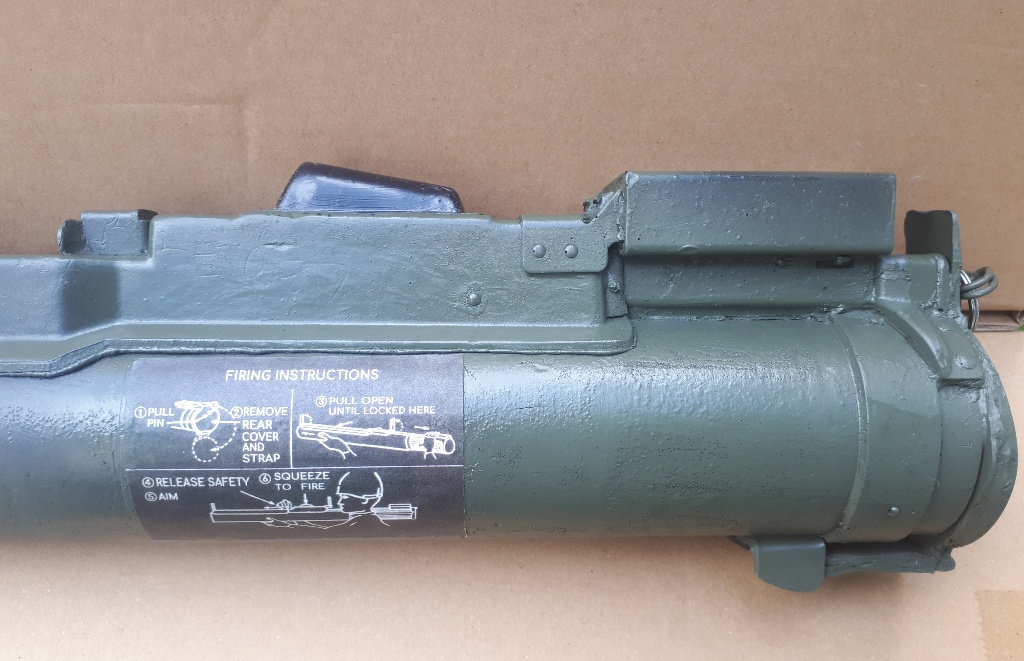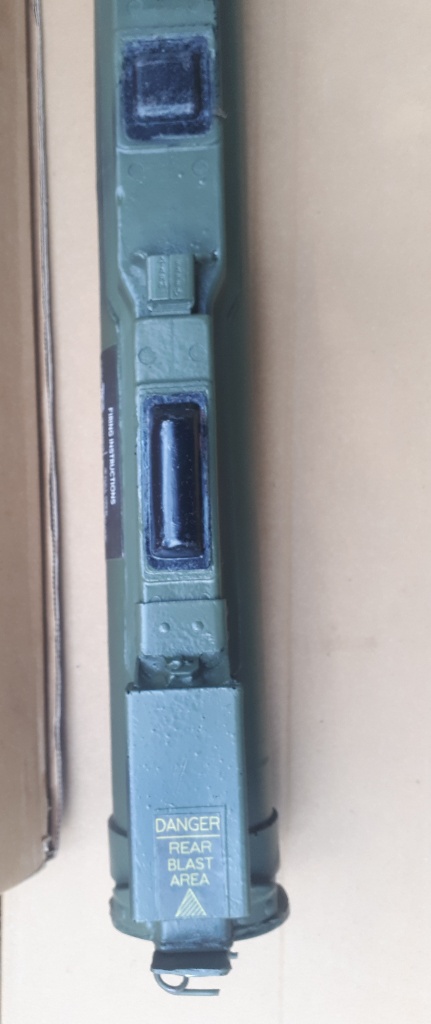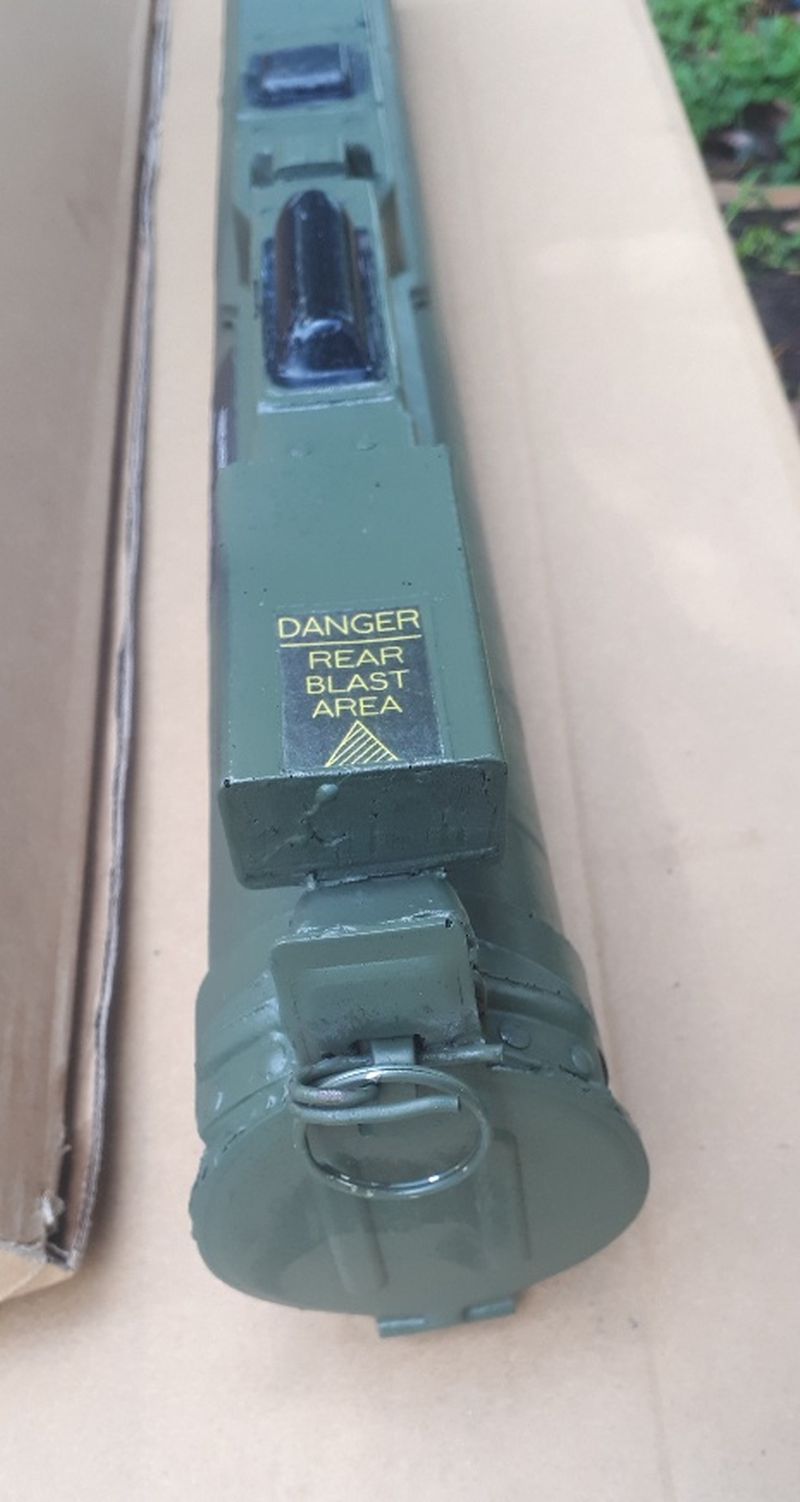 M72A1 LAW ( SRAAW ) 66mm Rocket Launcher replica
Resin replica of the M72A1 66mm  Rocket Launcher. Molded in the closed postion , solid resin construction with period correct instruction decals.
( Inert replica rocket available for display seperately )  M72 replica $ 675.00 plus post 
M72 66mm Rocket replica $ 265.00 plus post
Purchased as a set $ 840.00 ( saves $ 100.00 ) with FREE post