DENIX REPLICA RIFLES – METAL & WOOD, Cock and click function, magazines remove on those that have them.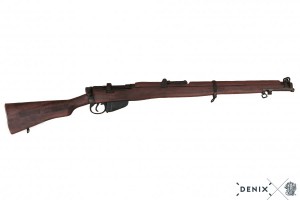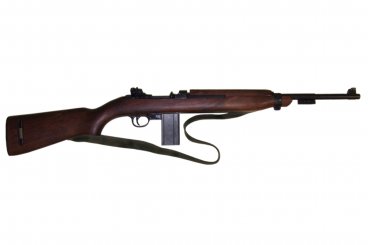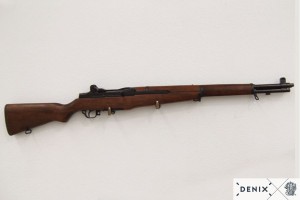 Denix SMLE .303 Rifle
$ 635.00 plus post
Denix M1 Carbine
$ 635.00 plus post
Denix M1 Garand Rifle 30-06
$ 635.00 plus post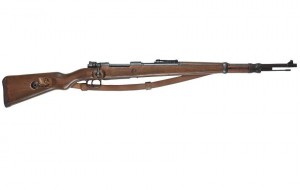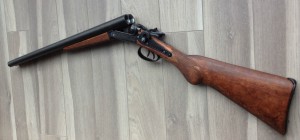 Denix K98 Rifle 7.92mm
$ 635.00 plus post
Denix Double Barrel 12 Gauge
Coach Gun $ 495.00 plus post

Denix Brown Bess Musket with bayonet $ 650.00 plus post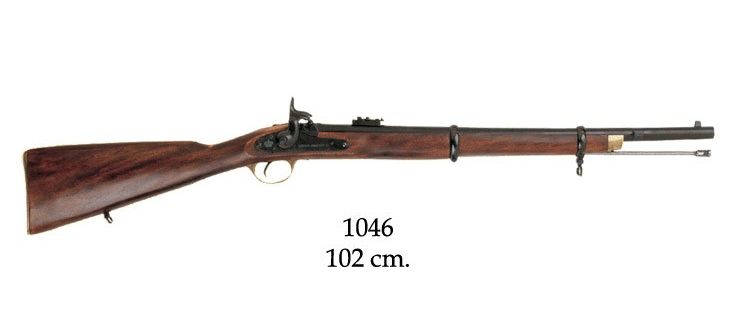 Denix Enfield P60 Carbine $ 620.00 plus post

Denix Enfield 1853 3 Band Musket $ 650.00 plus post
Custom Made Replica Rifles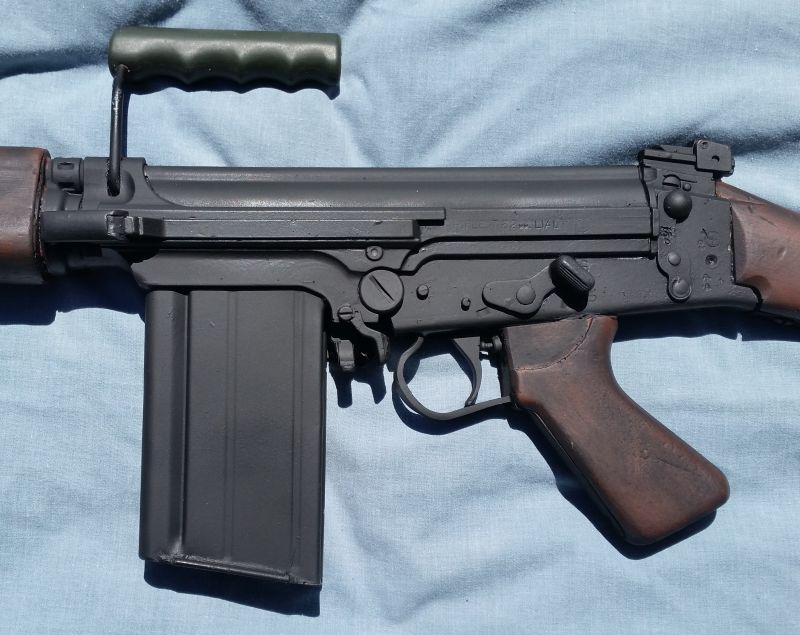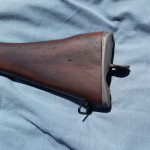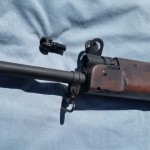 Australian L1A1 Self Loading rifle ( SLR ) . Resin receiver , butt, magazine and grip. metal tube barrel, alloy cast sight/gas block, replica carry handle, replica metal flash hider and butt plate ( will accept a SLR bayonet and sling )
$850.00 plus post Category D replica rifle …NO LICENSE required in Queensland – THIS IS NOT A DEACTIVATED RIFLE. SUITABLE FOR MUSEUM DISPLAY  – NOT INDESTRUCTIBLE – THESE REPLICA SLR'S HAVE BEEN USED FOR DRILL WITH CARE AND ADULT SUPERVISION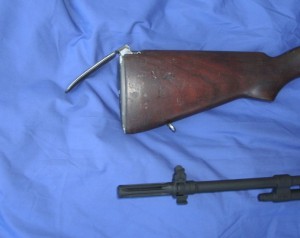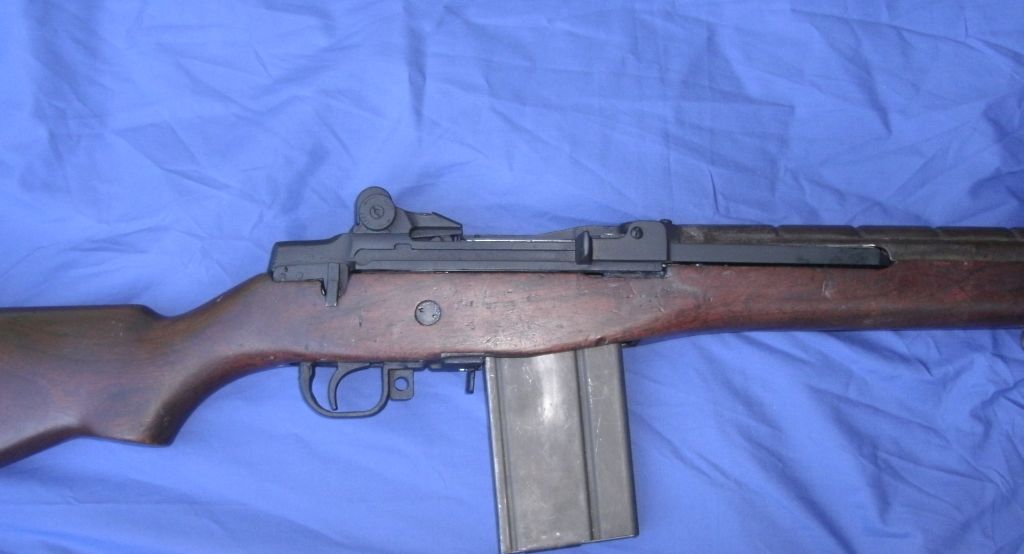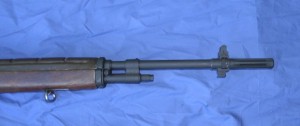 M14 Rifle. Custom Manufactured using a modified Denix M1 Garand receiver, utilises a real M14 stock with metal work, real hand guard, metal replica gas block and flash hider, working hinged shoulder rest and cock and click action, removable resin magazine
$ 1450.00 plus post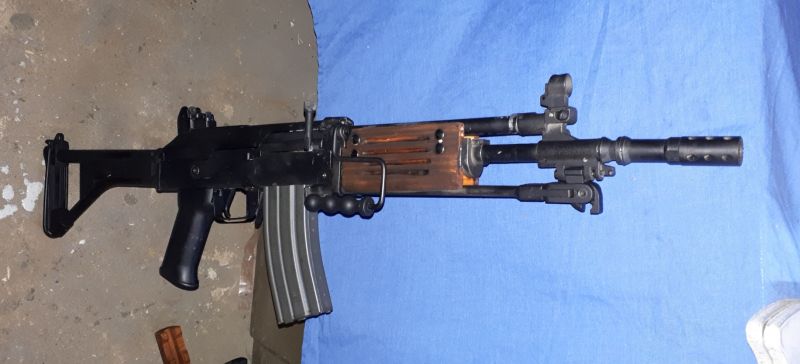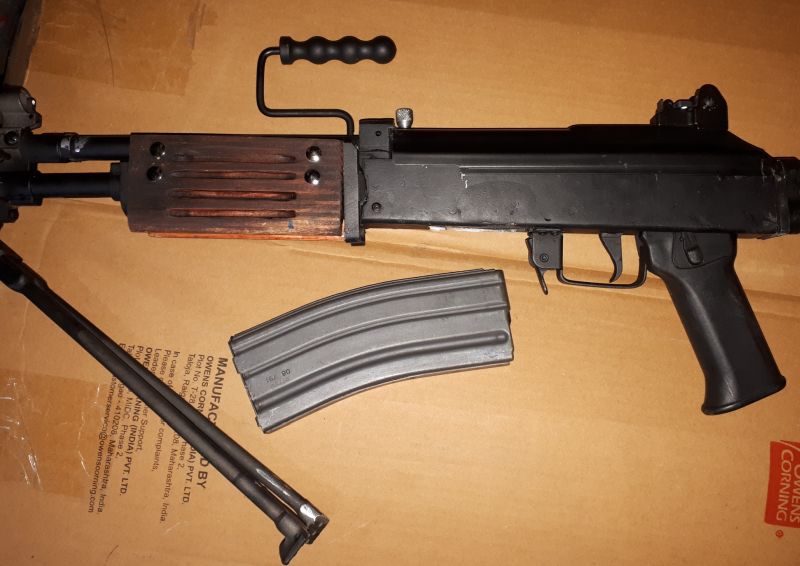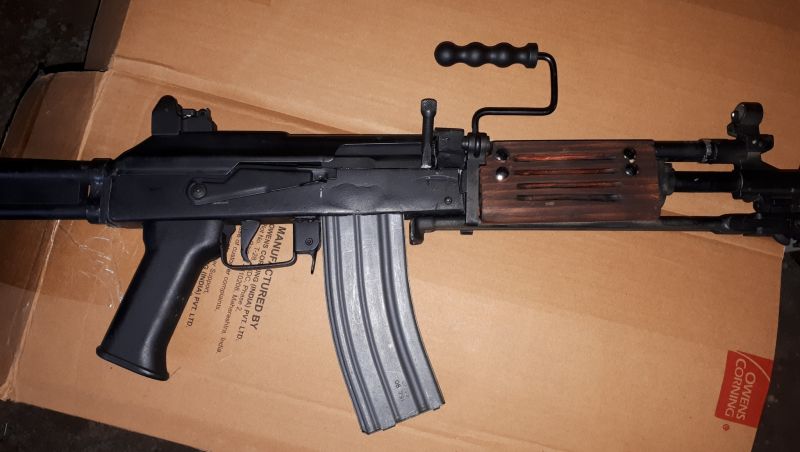 ISRAELI GALIL Semi Auto Rifle.
Metal receiver , barrel and gas / sight block  and tube, metal body cover, fixed bolt and trigger( does not cock and click ) , timber front hand guard, working night sights , folding carry handle and real bipod
working safety catch and mag release
$ 1400.00 plus post – NO license / permit needed in Queensland , Western Australia or South Australia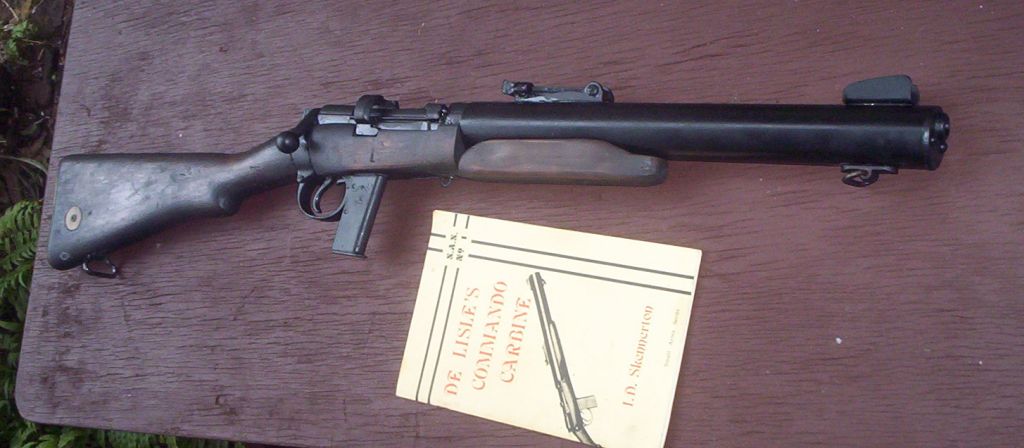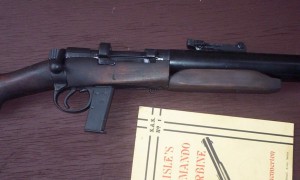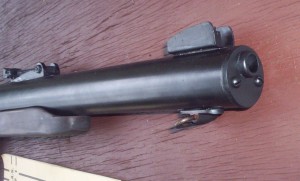 De Lisle Commando Carbine .45 Cal ( Silenced )
Made using a real SMLE  wood butt and cut down front wood, real SMLE metal trigger guard and trigger, polyurethane resin molded receiver, rear sight  and colt .45
magazine, NO moving parts – NOTE – this was the first one we built , future models will have a shortened bolt , feed bridge removed and a mag well – pics to be updated
$ 750.00 plus post – NO LICENSE needed in Queensland , Western Australia or South Australia
Replica Colt Ar15 ( semi auto version of the M16 Rifle ) with 40mm M203 grenade

launcher $ 950.00 plus post ( NOTE – no auto select on receiver)